About our Dental Office
At XDental we've designed a comfortable and safe environment that uses the latest proven technologies to create a higher standard of dentistry in a relaxed and nurturing setting. We pride ourselves to be available for all your dental emergencies. Call us now! We are eager to meet you and help you on your way to a healthier smile.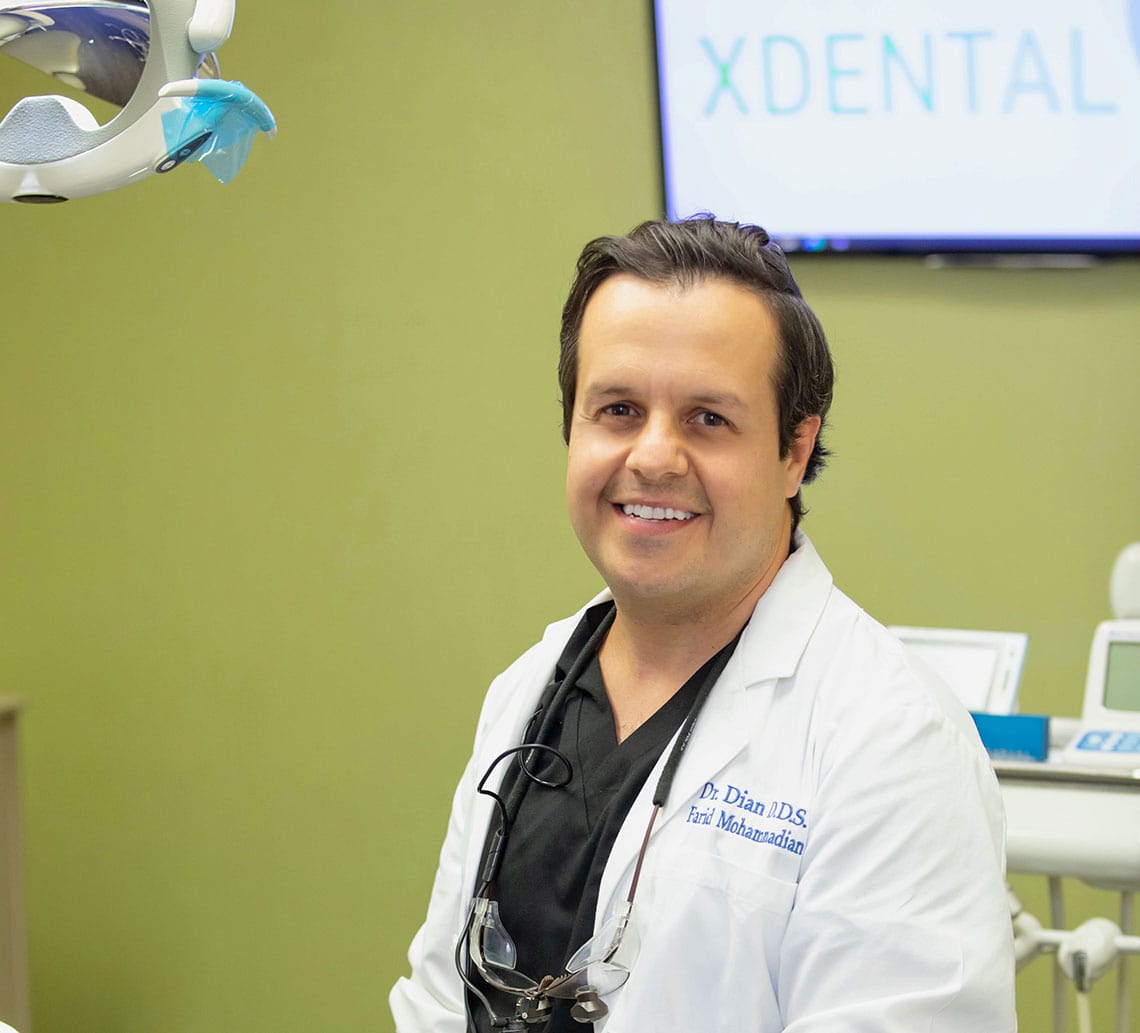 Dr. Farid Mohammadian, D.D.S.
Dr. Mohammadian aka Dr. Dian, DDS is a graduate of Boston University School of Dental Medicine. After years of working with big name dental corporates he felt the lack of personal dentistry among all of them. Dr. Dian's primary goal is the preservation of your oral health. Optimal oral health is a lifetime commitment and he is devoted to helping you. His desire is to foster relationships that are based on mutual trust and understanding, open communication, and excellent customer service.